The first BCHS eco-committee was formed in June 2018. From a student led recycling programme to participating in litter picks with primary school children our students have shown great commitment to improving their school and local environment. Their actions in reducing waste and litter will have a positive impact on the environment for years to come.
In September 2020 all our hard work and commitment came to fruition when we were selected and shortlisted by the Educate Awards North West for the 'Outstanding Commitment to the Environment' award.
Educate Award summary of why we were selected said: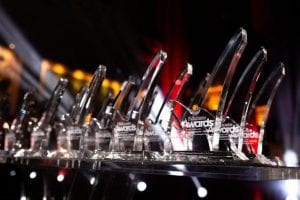 "Birchwood Community High School's eco-committee is made up of students who care about the environment and want to make the school eco-friendly. Following a full environmental review, they set out an action plan to tackle the issues around litter, recycling and marine.
The committee has since rolled out a recycling programme where they recycle plastics, cardboard and paper in classrooms, have taken part in The Great Big School Clean, visited Formby beach to pick up litter and ran Switch Off Fortnight across school – these are just a few of the initiatives they have worked on in order to become a Green Flag School."
Our students were so excited to have been selected. Unfortunately, due to current restrictions, the awards night was postponed and held virtually last Friday, 29 January but nonetheless proved to be an exciting and glamourous night hosted by broadcaster Simon 'Rossie' Ross and streamed live to thousands of people on YouTube.
Much to our delight, Birchwood Community High School was awarded runner up in the 'Outstanding Commitment to the Environment' category. Our students were so thrilled to hear of our achievement and cannot wait to continue their environmental efforts.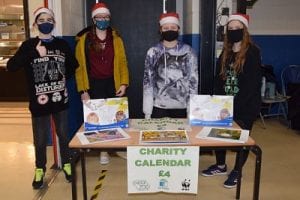 Our students remain committed to their pledge to improve the environment, despite lockdown and pandemic restrictions. We have held regular meetings virtually and last half term sold a charity calendar of students' artwork and photographs to raise money for both WWF and Chester Zoo and due to the success of the enterprise we have been able to adopt two endangered species: a Red Panda and a Gorilla.
Looking to the future our eco committee will continuing their environmental efforts by developing a nature reserve on the school site. We will also be creating the first ever Birchwood eco network by partnering with local primary schools to work together to improving our wider local environment.
We are so proud of the hard work that Miss Connor and the eco committee do to promote a greener lifestyle and environment here in school and we know that their work in the wider community will encourage and enlighten a whole network of eco warriors across the Birchwood area. Congratulations and good luck to all involved.